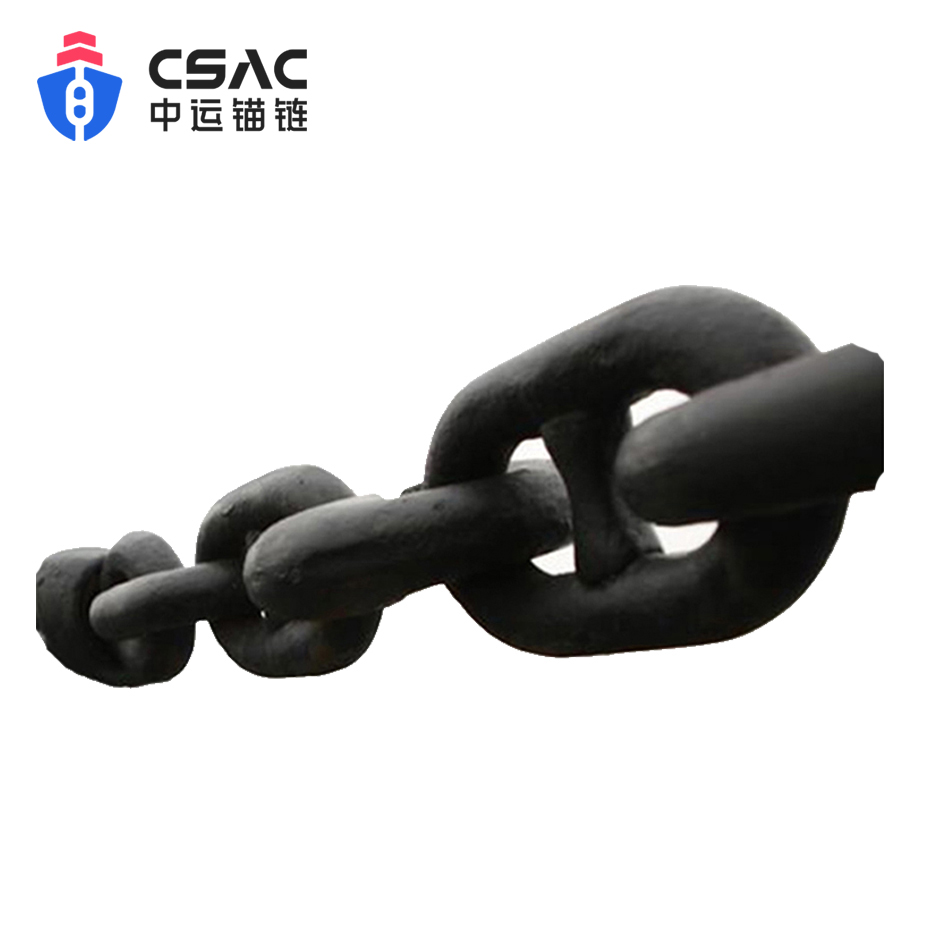 Material:
Size: 34mm to 162mm
Delivery: 30 Days
China Largest Marine Offshore Mooring Chain Factory, Manufacturer, Military supplier, stockist, offshore mooring anchor chain for sale with KR LR BV NK ABS DNV RINA..all IACS members' certification
We supplies stud link or studless offshore mooring chain with wide range sizes and grades,
Grade ORQ / R3 /R3S / R4/ R4S / R5 from 34mm to 162mm
Manufacturing Advantage:
We have more than 20 years experience in anchor chain production.
Our factory is ISO9001 approval, OSHMS18001 approval, ISO14001 approval, API approval and type approval by all IACS members.
Advantage manufacturing facilities:
Advanced program-controlled chain production line: No.5, No.6, No.7, No.8, No.9 and No. 11 chain production lines
Automatic heat treatment machine;
Automatic shot blasting machine:sandblasting to S2.5 + one layer of shop primer; special paint available on request
Quality Control:
Manufacturing process quality control from raw material to final product, we make our own tracking number in every production progress to ensure traceability.
Whole set drawing approved by all IACS members; Material Fatigue Test on request; Stress Analysis on request; Stress actual test on quest.
Magnetic power testing, ultrasonic testing, and fluorescent penetrant inspection.
Load test machine up to 4000Ton.